THE LULU RAES
release latest single
"FAKE IT"
and announce debut Album Tour for 2018
.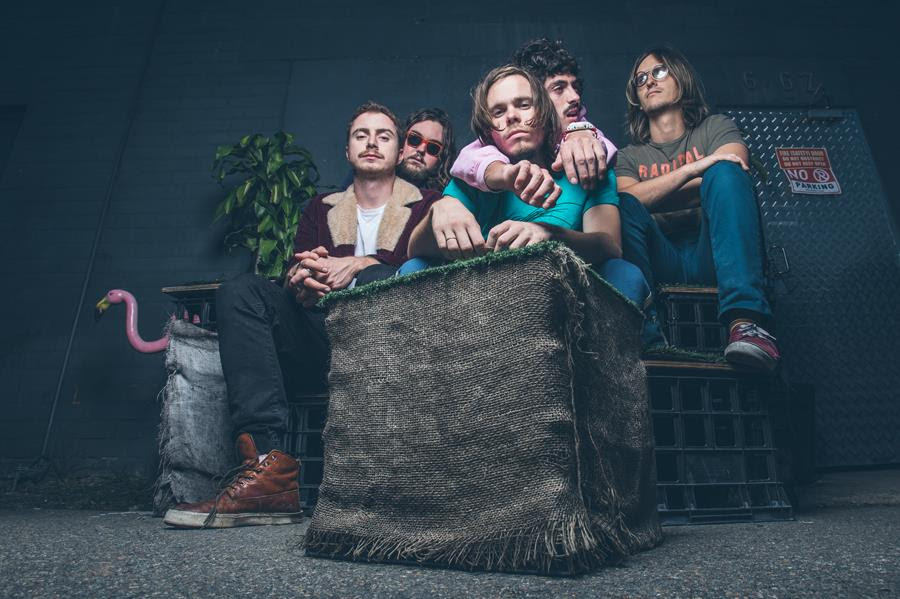 Sydney based five piece

The Lulu Raes

today release their latest single

"Fake It"

out via 

Verge/Sony Music

. The single was premiered via triple j's

Dom Alessio's

'Home & Hosed' giving us the first taste from their upcoming debut album due out 2018.
.
.
.
With

Chris Collins

from

Tigertown (Gang Of Youths, Middle Kids, Ruby Fields )

in the producer's seat and additional production/mixing by

Dylan Adams (Sticky Fingers, DMA's, West Thebarton) "Fake It"

is about "cold feet and getting so caught up in your own head that you can't move forward; you can still dance to disco when you're having a panic attack". It also features a whiplash.
The Lulu Raes

2016 debut EP ALL OUR PARENTS ARE DIVORCED received widespread attention. The lead track

"Burnout"

gained rotation on

triple j

and

FBi

as well as reaching

#3

on the

AIR Independent Radio

Charts and over

850k Spotify

streams.
Following the EP's success the band hit the road performing at a plethora of Aussie festivals such as Groovin The Moo, Blurst Of Times, Secret Garden, Bad

Friday

, The Hills Are Alive, Lost Paradise and

Festival Of The Sun,

amongst others. They have also shared the stage with the likes of

Holy Holy, Sticky Fingers, Dune Rats, The Jungle Giants, DMA's

and co-headlined a national tour with

Polish Club

.

The Lulu Raes cordially invite you on their journey into your hearts and look forward to releasing their debut album in 2018.
.
.
My nickname is "The Amnplifier". Why? Because around here my focus is on being a conduit for providing greater outcomes that people come here for. My day to day "work" is living in the moment, and I love helping others concentrate on finding their connection to themselves through their experiences.
Why start a music environment? The truth is I love music, I love writing, and I love life. I work with musicians every day, and I feel certain that I will be until they put me in the ground. I have been managing people in businesses of some sort for over thirty five years so along the way I have developed some "wisdom" from my regular and constant "observations".
Amnplify your experience. That is what we want you to do here, and if you want to let me know why you do, or don't, shoot me a message on Facebook.
Hope you enjoy yourself here and find something that hits you somewhere.